Thermo-Sea Now a Part of Berman Chiropractic & Wellness' Weight Loss Program
Berman Chiropractic & Wellness isn't only about chiropractic. We also provide nutritional products, like Thermo-Sea, to improve the health and wellness of our customers. Thermo-Sea is a new product with a range of health benefits including enhancing your weight loss program and improving your overall nutrition.

Why am I Gaining Weight?
A lack of iodine in your diet can lead to the development of hypothyroidism, which often results in weight gain. This often occurs in areas with iodine-poor soil. Iodine deficiency occurs more often in women and is most common in pregnant women and older children. Though the best way to get your daily essential vitamins is to eat a balanced diet, but this is not always possible. Adding Thermo-Sea to a beverage twice a day can help to supplement your diet, providing iodine, amino acids, trace minerals, and vitamins.
What Makes Thermo-Sea Work?
Thermo-Sea contains sea vegetables that people living near bodies of water throughout the world have consumed for thousands of years. In fact, there is archeological evidence suggesting that Japanese cultures have eaten sea vegetables for over 10,000 years. Highly nutritious and known for their healing properties, sea vegetables are gaining popularity as a super food.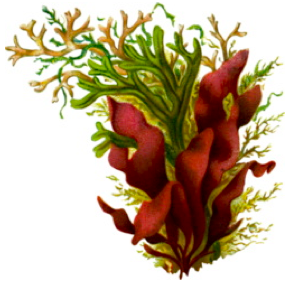 How Thermo-Sea Can Help You
Sea vegetables are highly nutritious, offering a broad range of nutrients including: vitamin K, folate, riboflavin, pantothenic acid, iron, magnesium, potassium and calcium.
High in chelating agents, sea vegetables help remove heavy metals from the blood.
Sea vegetables also provide a rich source of iodine which aids in thyroid function.
Substances called fucans found in sea vegetables can reduce inflammation.
Thermo-Sea helps you to lose weight by enhancing the effects of your weight loss products.
It's great for breast health.
If you haven't tried Thermo-Sea, you're missing the boat. It's nutritious and its healing capabilities are unmatched, plus it tastes good. If you are ready to feel better, get the nutrition you need in liquid form, and take something that works fast and tastes good, ask about Thermo-Sea at the front desk today.