About Berman Chiropractic

Dr. Matt Berman
Dr. Matt Berman is a top St. Louis chiropractor who specializes in auto and personal injury therapy, massage therapy, weight loss programs, and decompression therapy. He has been practicing at his Clayton location since 2002 and started Berman Chiropractic & Wellness in the summer of 2007.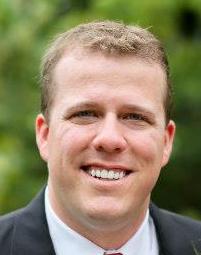 Dr. Craig Conner
Dr. Craig Conner, DC has nearly nine years of chiropractic experience. He will provide chiropractic services for pain management, injury rehabilitation, whole body health, worker's compensation, Professional Sports Care, and auto accident care.

Dr. Alec Morrison
Dr. Alec Morrison, DC was born into a chiropractic family in Baltimore, MD. He
has always had a passion for staying active and helping people.
Meet Our Staff
Our staff at Berman Chiropractic & Wellness is knowledgeable and friendly so as to make your visit as enjoyable as possible. We strive to create a relaxing atmosphere for all of our patients from the moment they walk into our office.